Il progetto
A JE BURRNESH è un progetto iniziato nel 2011 quando ho scoperto l'esistenza delle vergini giurate, donne che diventano uomini seguendo un'antica tradizione nella regione balcanica. Oggi questo fenomeno è pressoché scomparso, ma viaggiando per circa sette anni in Albania, sono riuscita a conoscerne qualcuna e a raccontarne la storia. 
The project
This is a long-term project started in 2011, when I discovered the extraordinary existences of the Albanian Sworn Virgins and I started to travel through the country looking for the last ones, the so called Burrnesh.
Burrnesh is a woman who become a man following an ancient balkan tradition. 
My subject was the Burrnesh and her community and my research had an anthropological approach.
I worked with analogical camera.
Il Libro A JE BURRNESH
Il racconto del mio viaggio in Albania e del mio incontro con alcune di loro oggi diventa un libro edito da Balter Tutte le informazioni qui: edizionidottobre
Si può compare il libro inviando una mail a balterbooks@gmail.com oppure trovarlo fisicamente presso le seguenti librerie:
Leporello, Roma
Libreria Marini, Roma e Bari
Officine Fotografiche Bookshop, Roma
Bookshop Tlon Galleria Nazionale, Roma
NW Gallery, Copenhagen, Denmark
The Book
At the end of 2019, A JE BURRNESH became a book, published by Balter.
All the informations on:
https://www.edizionidottobre.com/a-je-burrneshe
on Instagram: https://www.instagram.com/ajeburrnesh/?hl=it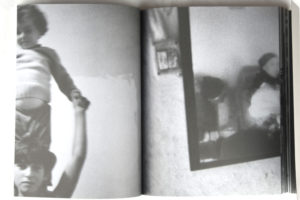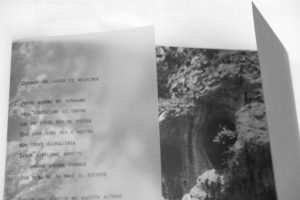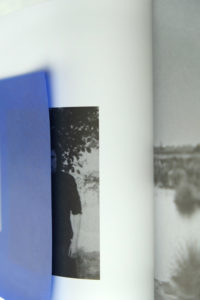 After that I continued to work on the subject but reflecting more deeply on the question of the body as a container, so my work also started a new, more abstract phase, that is partially showed in the work (in progress) "Unnamed island".
Un video e un cortometraggio 
Durante i miei viaggi in Albania, ho raccolto le testimonianze di alcune Burrnesh e le storie di vita di giovani donne che sono cresciute accanto a loro.
"Fragile identities" (identità fragili) è un video-racconto di 9 minuti in cui scorrono immagini di album di famiglia, con la musica di Iva Bittovà e Vladimir Vàclavek (Bilé Inferno Disk 2 "Zvon") ©tutti i diritti riservati
Nel 2015 ho iniziato a lavorare a un documentario sullo stesso argomento.
"A Je Burrneshe! Storie di donne e di vergini giurate" è un cortometraggio di 12 minuti (su youtube) con sottotitoli in italiano o in inglese. 
Nel 2015 è entrato nella selezione ufficiale del Perso Film Festival di Perugia.
A video and a short film 
I collected and edited together the family albums of burrnesh I met during my journey.
The result was a video "Fragile identities" of 9:00 minutes about.
The music is from Iva Bittovà and Vladimir Vàclavek (Bilé Inferno Disk 2 "Zvon") ©all rights reserved
In 2015 I started to work to a cinematographic documentary about 

burrnesh, 

still in progress

. 
A first short film "A Je Burrneshe! Storie di donne e di vergini giurate" (A je Burrneshe! Stories of women and sworn virgins) was selected at the Perso Film Festival in 2015.
Thanks to LUZ and ACRE for soundtracks.
N.B. SCARICARE O PROIETTARE I MIEI VIDEO SENZA LA MIA APPROVAZIONE VERRA' SEGNALATO COME VIOLAZIONE DEI DIRITTI DELLA LEGGE SULLA TUTELA DEL COPYRIGHT
N.B. TO PROJECT MY VIDEOS WITHOUT MY APPROVAL WILL BE REPORTED AS A VIOLATION OF COPYRIGHT PROTECTION LAW